Our Transition from Kibble to The Honest Kitchen
Last year, we got to try a two-week trial of a homemade and natural food. I loved knowing the boys were eating a human-grade diet and they loved eating it! After the trial, we went back to kibble because it was more affordable.

I've wanted to make the switch for awhile now and even considered starting to feed raw. But, that's a whole new world that I wasn't sure I was ready to learn everything about. I needed something that was easy, human grade, affordable and healthy for the pups.
Then I found The Honest Kitchen (THK). I've seen other people feed it to their pups on Instagram and have even been following THK but have never tried it myself. All I knew was that it was dehydrated dog food; I didn't know that it was human grade, made in the USA, and made without preservatives, by-products or GMO's. Should I keep going?!?

They also operate on a set of principles I can stand by: honesty, quality, responsibility and joy.
Before the Switch
I made sure to ask my vet about portion sizes. They do have these on the box but I wanted her opinion! (*Always consult your vet before making these decisions!) Since the boys are eating a natural and human-grade diet, they can eat less and it will be about the same as them eating more of kibble. PLEASE NOTE that the recommended serving sizes are per DRY cup. I'm going to be real with y'all; for about two weeks, I was feeding them their correct portion size but when the food was hydrated. Don't do this! Make sure you judge sizes when it's dry!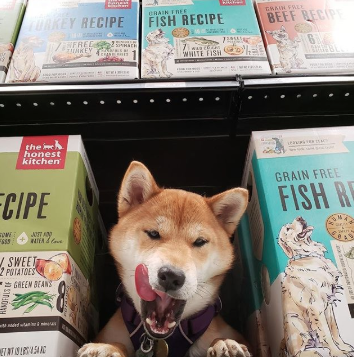 Let's Talk Numbers
I was ordering a 28-lb. bag of kibble less than every two weeks. With The Honest Kitchen, it's a 10-lb. box (that makes 40 lbs. of food when hydrated) and I order around as often as I did with the kibble. It does cost a bit more, but to me, it's worth the investment into my dog's overall health and wellness. The boys go crazy when I make it! It also smells really good (which is a plus!).

Products Offered
First off, they have SO many options, including one for cats, which is cool if you like those. I get the whole grain chicken recipe which is a best seller! They list all of their ingredients on the box and on the website. I truly love how transparent they are with their customers—something we dog moms and dads need when putting our pups' health in their hands!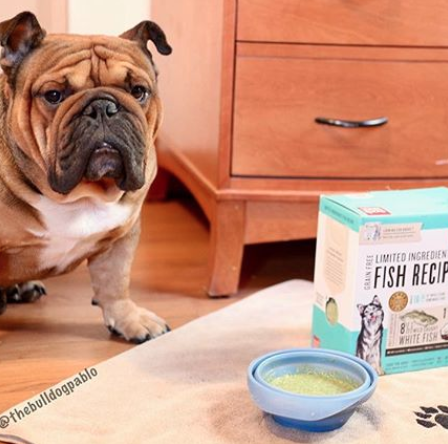 They've got meals, treats, toppers and supplements and broths.Toppers are a great way to introduce THK into your pup's diet, and if you've been following me for awhile, you know I love incorporating broth into treats or even directly on top of their food!
Breaking Down the Benefits
THK has insane benefits! Customers have stated that they see:

Better digestion
Higher energy
Healthier skin
Healthier coat (I see this in both Daws and Trigger)
Increased appetite
Improved weight
I was so ready to make the switch, and I'm glad I did.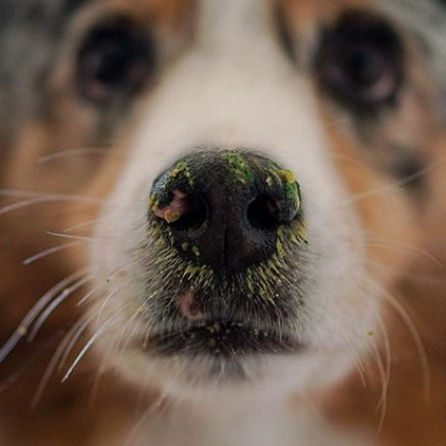 Why I'd Honestly Recommend it
I haven't seen Trigger as excited as he was about eating our first trial of human-grade food! During the first week, I started seeing little improvements, but I know more will come over time! I've started noticing they're pooping less; when they were on kibble, Dawson would poop every time I let him out. Another thing I like? You can even see the vegetables in it. I know, that's such a #dogmom thing to say, but I know my other dog mommas check their dogs poop more often than they'd probably like to admit (let's be honest).

Let me know if you try The Honest Kitchen or if you're wanting to introduce a more human-grade diet into your pups life! Also, keep your eyes out for a giveaway on my Instagram coming soon!
---
---