Our Dog-Friendly Getaway with Getaway House
If you've been following me for awhile, you've seen us go on several camping trips. We love being out in the woods and enjoying nature with the dogs. I was excited when I saw Getaway House on Instagram, when they opened one up near Dallas and the fact that they're dog-friendly!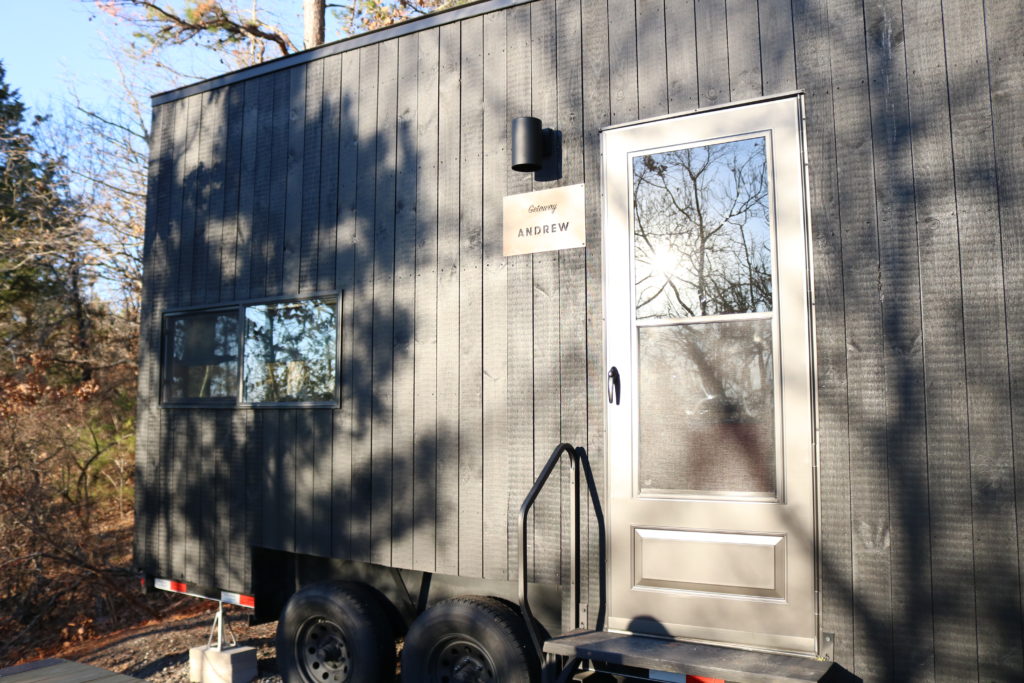 Getaway House has cabins all across the country and are fully loaded with everything you need so you just need to bring yourself, what food you want, drinks and your pups! If you forget your food, they have provisions you can purchase.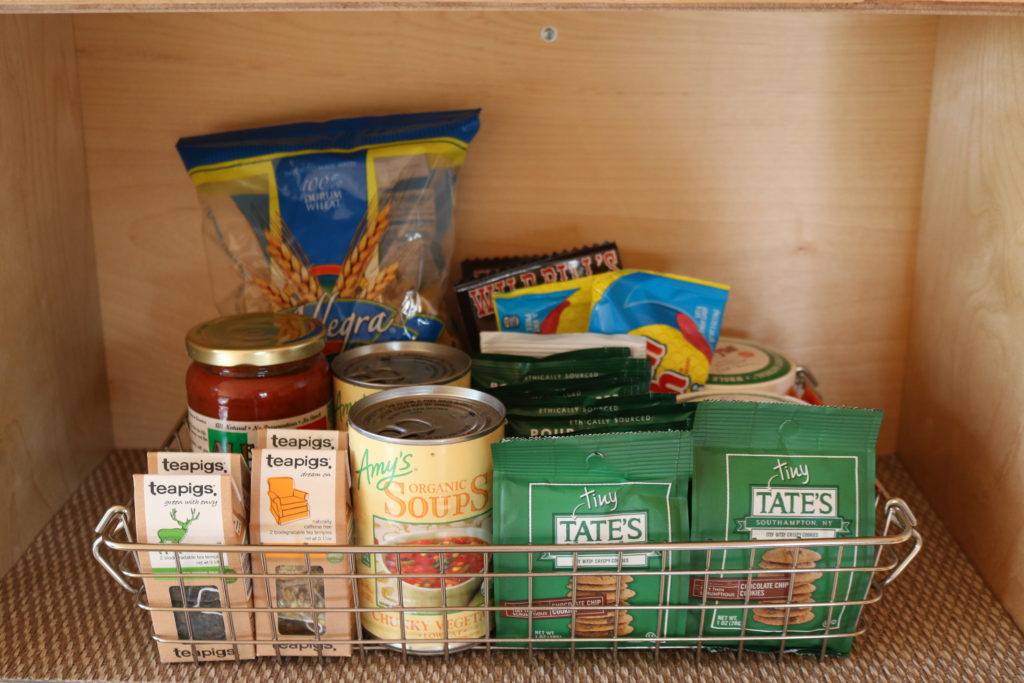 We couldn't wait to get there and it's only about an hour and 40 minute drive from Dallas. Only 30 minutes past the state park we camp at! It's definitely back in the woods but it's very beautiful once you arrive.

They send you an email a couple of hours before check-in (at 3pm), with your cabin name and key code. When we pulled up to our cabin, Andrew, I'm convinced we had the best view. But, I think they all do! Ours felt like it was on a mountain overlooking the trees. The views were gorgeous and I could have sat and looked out the window all day.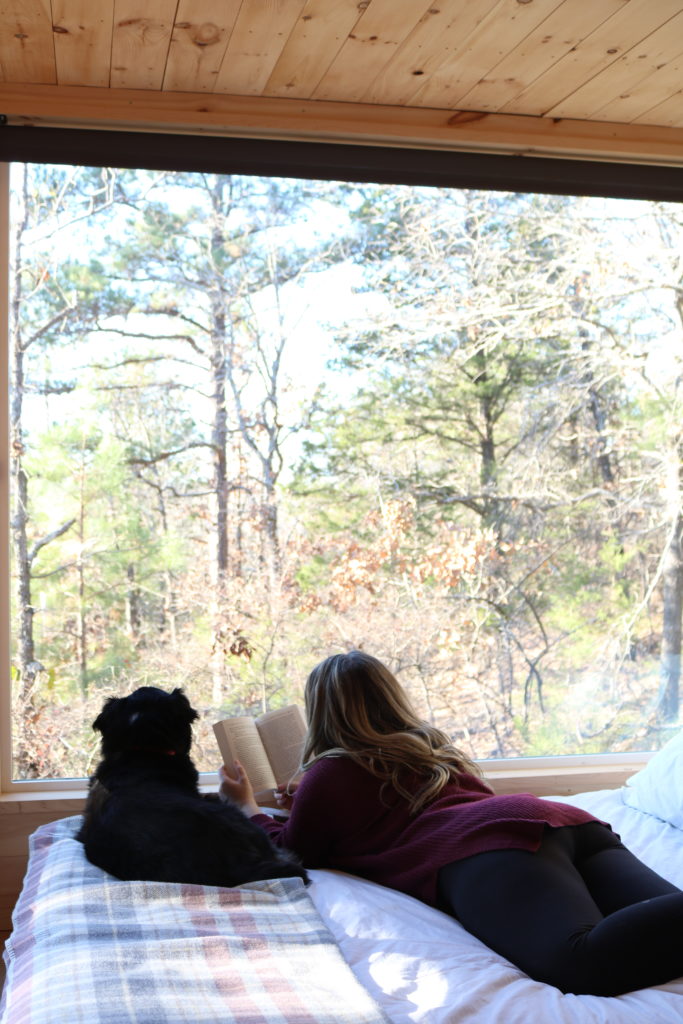 The cabin was smaller than I thought it would be but it was just the right size, if that makes sense. It was so simply decorated yet it had everything you'd need. I loved the plates and cups!

They have a couple walking trails and we took the dogs for a long walk before hanging out at the cabin for the rest of the evening. Chance grilled steaks over the fire and I made mashed potatoes inside. We also sat by the fire and made the best smores I've ever had in my life. I told Chance the chocolate company must really care about their chocolate. Shoutout Kron Chocolatier!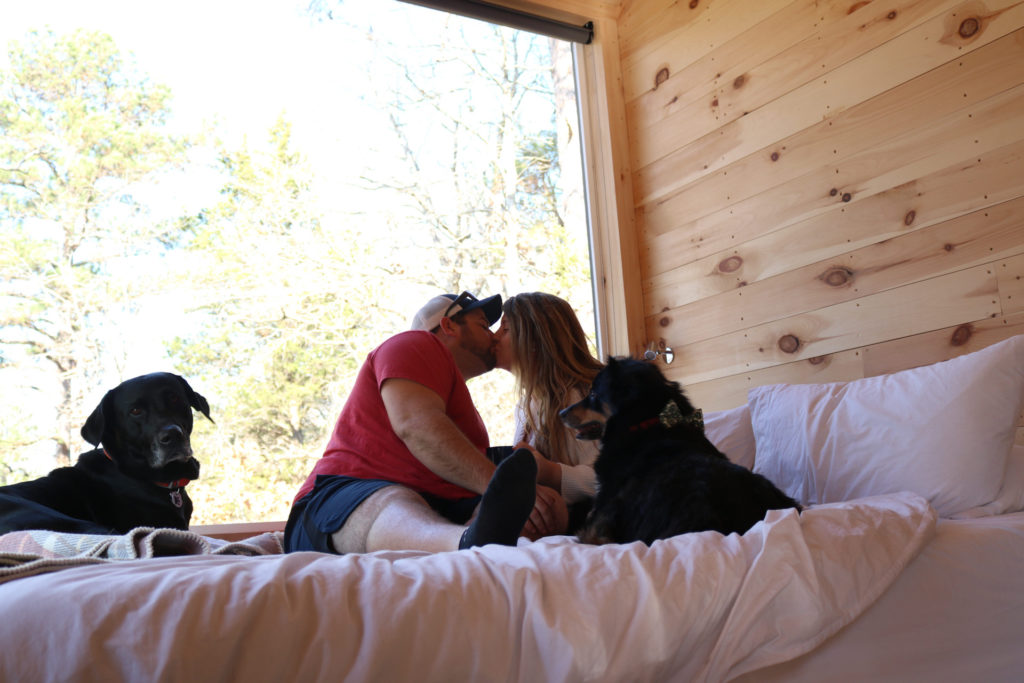 We definitely can't wait to go back and even book the four person cabin with some friends.

GETAWAY HOUSE GAVE US A NIGHT FREE TO REVIEW. GETAWAY HOUSE IS NOT RESPONSIBLE FOR THE CONTENT IN THIS POST. ALL OPINIONS ARE MY OWN.

---
---